Pool Fun
15 February 2018




Time: 00:12:39 | Size: 703 MB | Format: MP4 | Resolution: 1920x1080
Tags: Lesbian, Russian Girls, Pussy Licking, Masturbation, Big Tits, Oral, Teens, Toys
Cast: Eufrat and Junia

The always beautiful and sexy Junia and Eufrat get right to having their poolside fun - they didn't even care if we were ready or not! But ready we were, and are grateful for it, because in a very short time, things start to heat right up - with a little help from their friend. These two sensual, vibrant young ladies sure know how to turn each other on and we enjoyed capturing every second of it. Watching these two beauties give and receive pleasure to and from one another is almost too much to take - but take it we did! We hope you enjoy watching the poolside fun as much as they did having it..



Screenshot(s):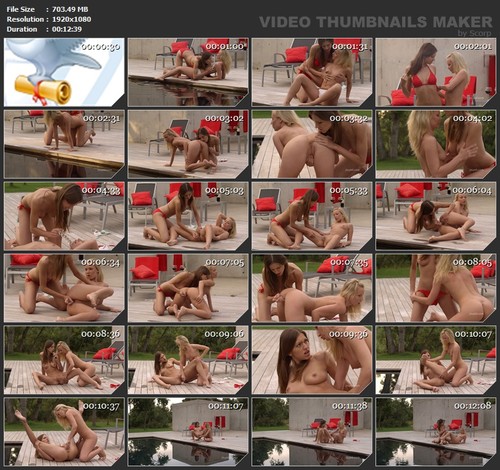 Download Link(s):

DepFile: Download file